London Broncos & Welsh International Elliot Kear talked us through the sort of meal he has after training with is suitable for his whole family. Watch Elliot make his recipe here.
Ingredients:
500g Pasta
Half a Chorizo sausage
2 x Lean Meat London Chicken breasts
Pinch of oregano
2 x cloves of garlic
200g Brown Sugar
Tomato Puree
250g Cheese
Pinch of Salt
Pinch of Pepper
Recipe:
Chop up the chicken into thin strips/cubes. Chop up the chorizo into chunks.
Pop everything into a pan, with a little bit of oil, to cook off. Season with a little pepper.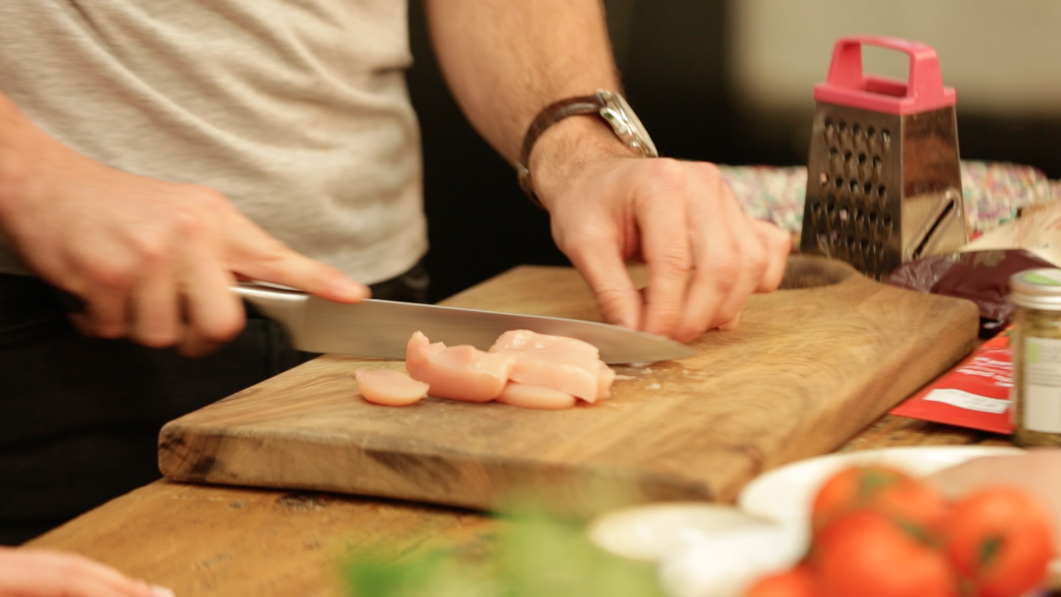 Chop the tomatoes, peppers, onions into small pieces.
Add the onion to the pan.
Blend all the chopped vegetables & spices.
Boil some water & add the pasta.
Once the pasta is cooked, add that into the frying pan.
Stir well, pour into a baking tray, cover with as much cheese as you like & pop it into the oven until the cheese has begun to crisp.
Serve