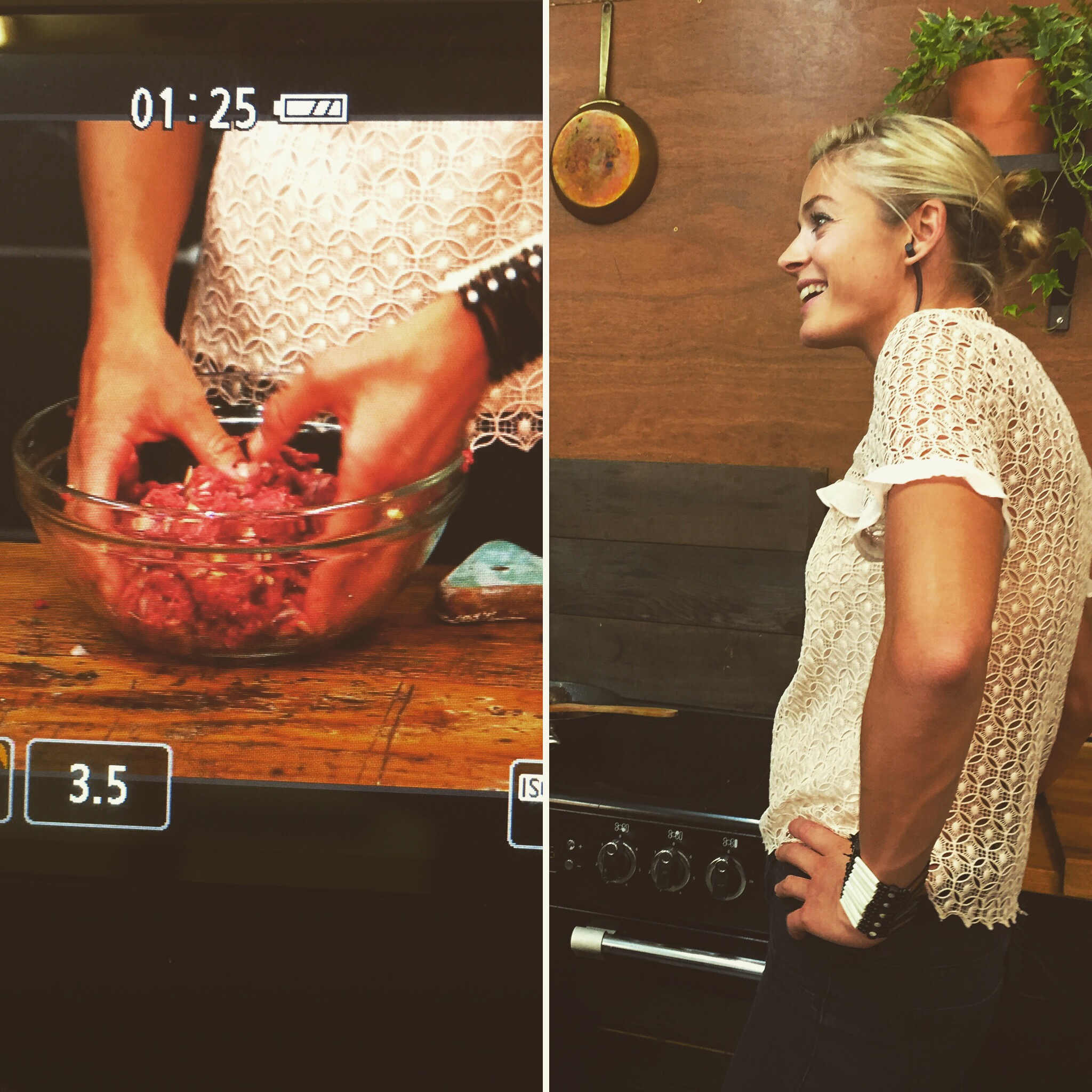 Dave stepped in front of the camera to welcome elite athlete, triathlete, Iron Man athlete & artist Vanessa Raw into the studio. Vanessa served up her post-competition recipe of home made burgers & talked endurance nutrition. Watch the full episode here.
Ingredients
500g x Lean Meat London Mince
1 x Red Onion
1 x Red Chilli
Thumb-size piece of fresh Ginger
1 x Egg
Bunch of Coriander
150g Mixed Salad Leaves
1 x Red Pepper
Handful of Roasted Pine Nuts
This is Good Macadamia Nut Oil
1 x Jar of Green Pesto
Recipe
1. Finely chop-up the garlic, ginger, chilli & onions
2. In a mixing bowl, add what you have just chopped, with the mince & crack an egg over it. Mix together with your hands. Season with salt & pepper to taste.
3. Create small patties with your hands, and place in a hot frying pan.
4. While these cook on the hob, chop the remaining salad items & mix with the salad leaves to create a bed for your burgers.
5. Drizzle some oil & pesto over the salad.
6. Ensure the burgers are cooked through, then remove from the heat, place over the salad & serve.