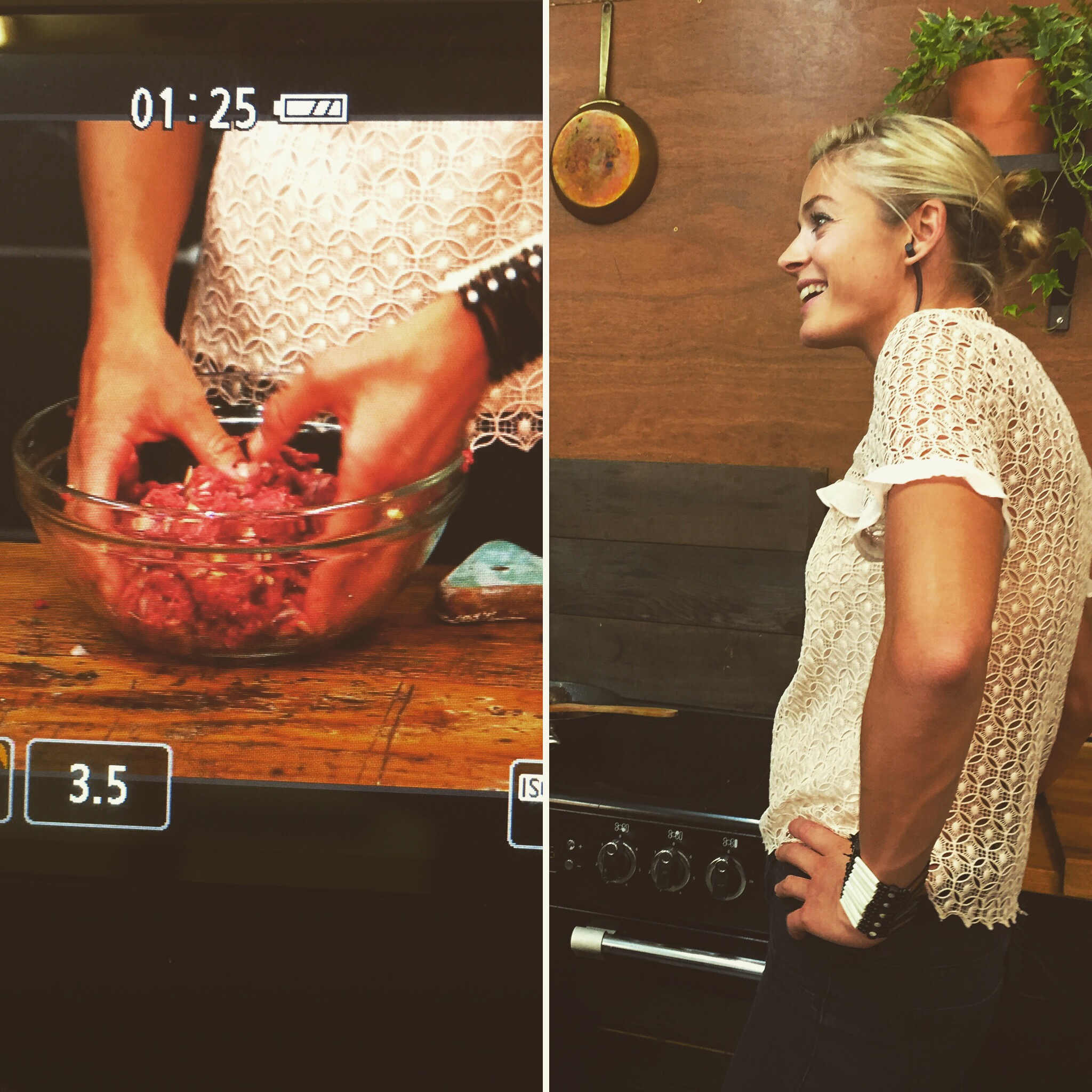 Dave stepped in front of the camera to welcome elite athlete, triathlete, Iron Man athlete & artist Vanessa Raw into the studio. Vanessa served up her post-competition recipe of home made burgers & talked endurance nutrition. Watch the full episode here.
Ingredients
500g x Lean Meat London Mince
1 x Red Onion
1 x Red Chilli
Thumb-size piece of fresh Ginger
1 x Egg
Bunch of Coriander
150g Mixed Salad Leaves
1 x Red Pepper
Handful of Roasted Pine Nuts
This is Good Macadamia Nut Oil
1 x Jar of Green Pesto
Recipe
1. Finely chop-up the garlic, ginger, chilli & onions
2. In a mixing bowl, add what you have just chopped, with the mince & crack an egg over it. Mix together with your hands. Season with salt & pepper to taste.
3. Create small patties with your hands, and place in a hot frying pan.
4. While these cook on the hob, chop the remaining salad items & mix with the salad leaves to create a bed for your burgers.
5. Drizzle some oil & pesto over the salad.
6. Ensure the burgers are cooked through, then remove from the heat, place over the salad & serve.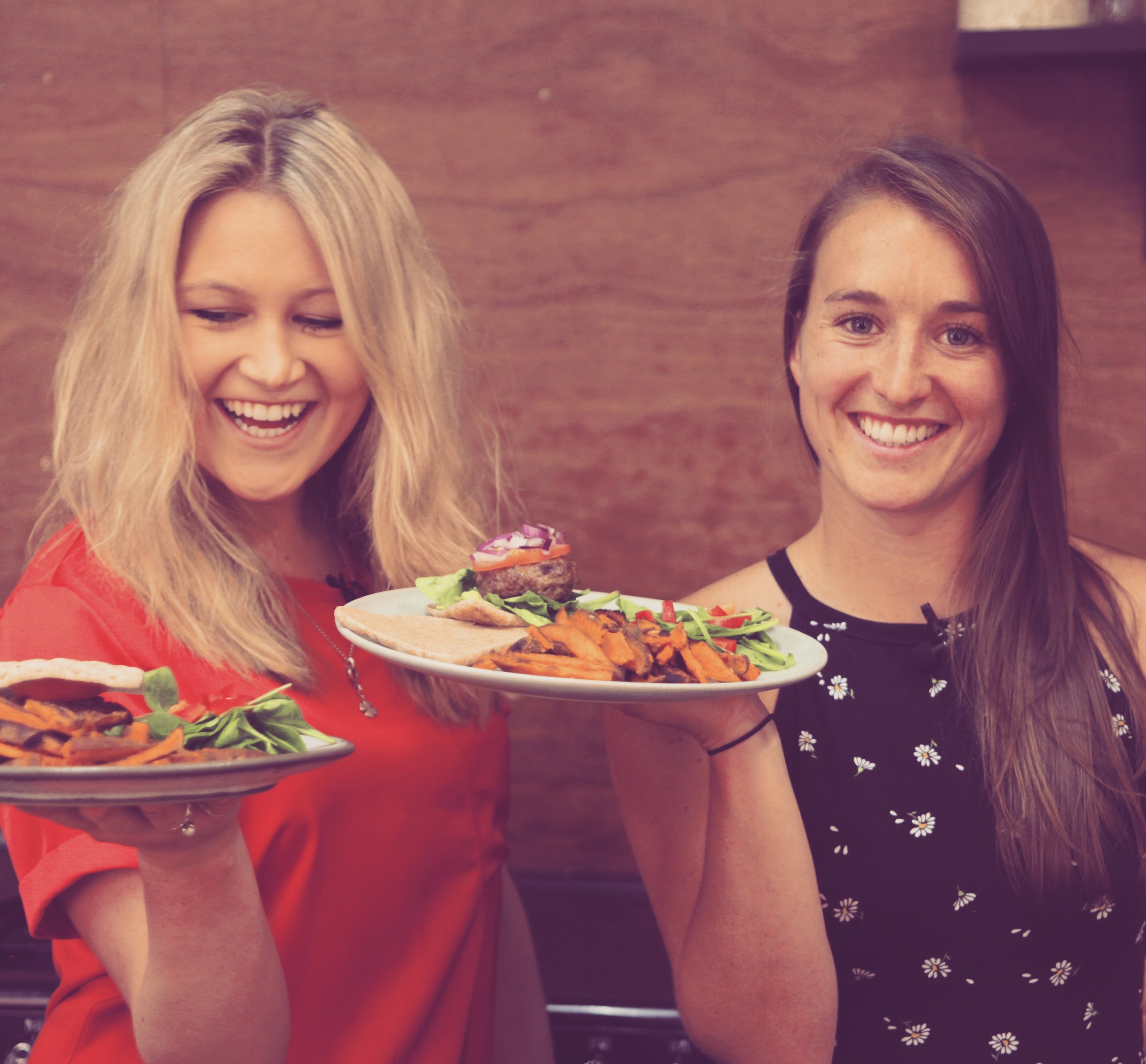 West Ham Ladies Striker Amber Keegan-Stobbs stopped by the kitchen to serve up the sort of meal she'd have on a day off from training. The full episode is here!
Ingredients
500g x Lean Meat London Minced Beef
1 x Avacado
Spinach
Tomatoes
Mushrooms
Red onions
1 x egg

Crushed garlic

Whole wheat Sandwich thins
Sweet potato
Recipe
1. Start boiling some water; chop the sweet potato into chip-sized strips.
2. Add the potatoes to the water & cook until soft.
3. Chop the garlic, mushrooms & onions. In a mixing bowl, add the vegetables, mince & 1 egg and mix together (add pepper & salt).
4. Create burger-sized patties from the meat.
5. Remove the sweet potatoes from the water, place on a baking tray & cover in oil, salt and pepper & place in the over on 180 degrees for approx 20 minutes (or until as caramelised & crispy as you like).
6. Place your burger patties under the grill, being careful to cook them all through carefully.
7. Whilst your food is in the oven/under the grill, prepare the salad; chop the vegetables, avocado and whatever else you want to add.
8. Serve your burgers on some bread-thins, with your sweet potato fries & salad.