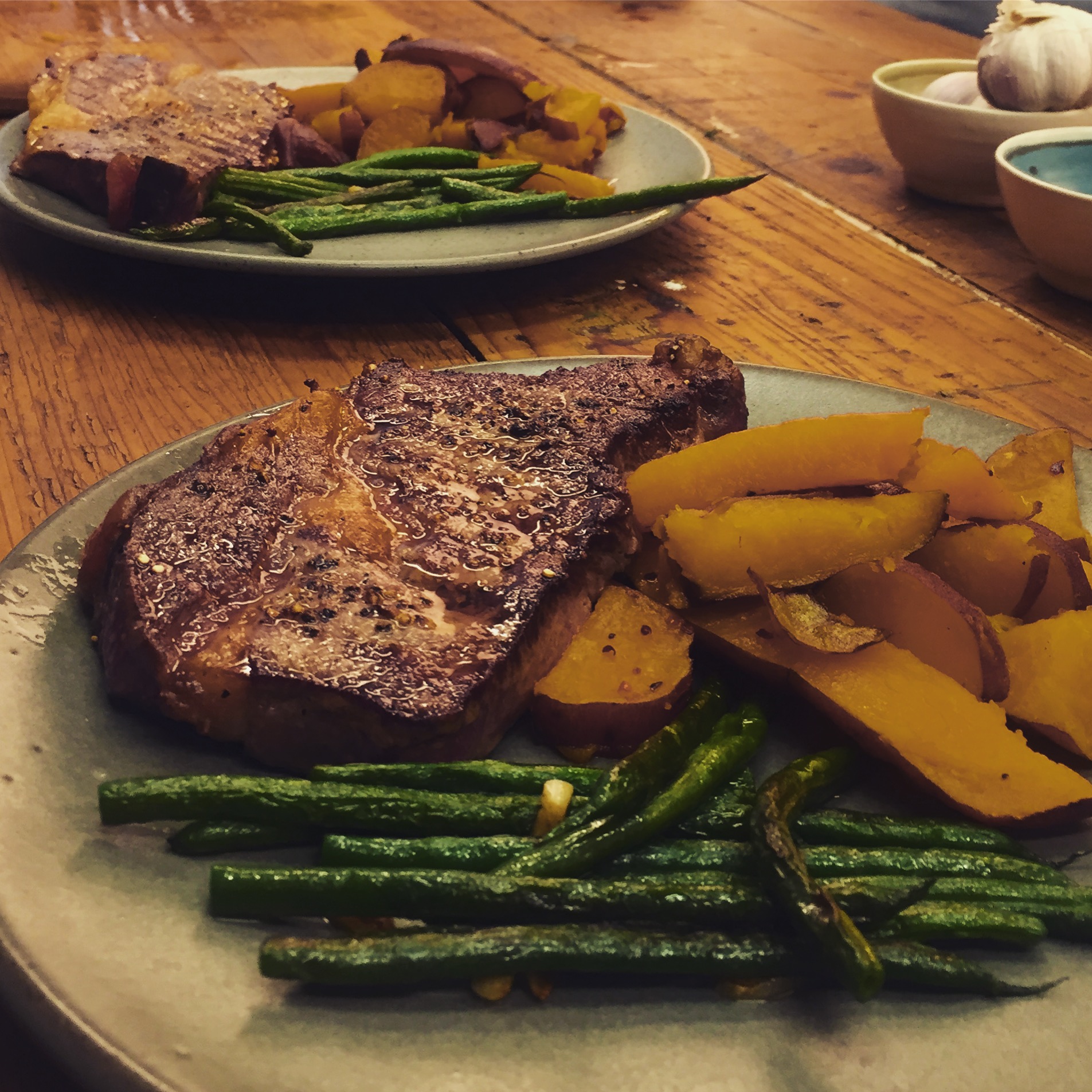 Ed Drake, British Ski champion served up his post-competition dinner, the recipe is below:
Ingredients
2 x Lean Meat London Steaks
2 x Sweet Potatoes
1 x Pack of Green Beans
2 x Cloves of Garlic
A pinch of Chilli Flakes
Salt & pepper
Recipe
Pre-heat the oven to 200 degrees.
Wash the Sweet Potatoes, slice into thin chips & place in some boiling water (just to part-boil them) for about 10-15 minutes.
While the sweet potatoes are in the sauce pan, chop the garlic cloves into small pieces.
Place the green beans (uncut/untrimmed) into some boiling water until soft.
In a oven proof dish, melt some coconut oil. Once melted, drain the sweet potatoes, add the sweet potatoes, garlic & chill flakes into the dish & shake to the potato is well covered in oils & spices. Place in the oven until the potato has gone crispy.
Massage the steak with oil & salt and pepper.
Fry in a griddle pan to personal preference.
Take the steak off the heat for two minutes, remove the fries from the oven.
Serve together.